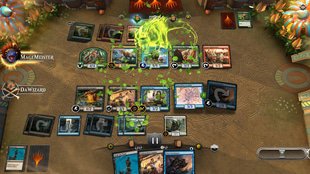 Card games have been entertaining players all over the world for many years and there are some new and exciting games that can now be played from the comfort of home. With some of the best strategy card games online, players can enjoy the thrills of new games and can even compete against other players. Online card games offer a great way to engage in gaming action and players will find there are hundreds of games that can be enjoyed on desktops and mobile devices. Most players will prefer a game that uses strategy so the gaming experience is enhanced and more exciting, so these types of games have become the popular choice for many.
Magic Online Card Game
Magic online is one of the hottest card games being played today and this is a trading card game that will require strategy and skill to win. Playing Magic online will require the use and purchase of digital cards and these are sold in various booster packs just like they are at retail locations. Those that are Magic fans will find there are a number of great tournaments that can be played online, including the Community Cup and the Championship Series. These both offer huge cash prizes to leading players and Magic has become one of the best strategy card games online. There are specific sets of cards that are only available with the online game and these include:
Masters Edition
Masters Edition II
Enchantress Rubinia and Deathdancer Xira Theme Decks
Masters Edition III
Momir Basic Event Deck
Masters Edition IV
Vintage Masters
Tempest Remastered
Legendary Cube
Boltslinger and Exiler Series
Magic: The Gathering is the popular online version of the game and it is a card duelling game that two or more players will enjoy as they face off and try to defeat opponents by using various cards that have spells on them. Strategy will be required to have victory when playing this popular trading card game online and players from around the world have become avid players of this game. In fact, it is rated as one of the best strategy card games online and it continues to attract new players on a regular basis.
Other Popular Online Card Games
While the Magic online game is one of the top rated in the gaming world, players can also enjoy amazing titles like War of Omens and Solforge, and a whole variety of miniature table games . Both of these are the best strategy card games that involve multiple player and will require skill and strategy. War of Omens is a fantasy-themed deck building card game. The game is free to play online though players do have purchase options to but different cards. The game has players taking on the role of a Hero who will have a single special ability. The Hero will be part of one of four factions and players will have a deck of 10 cards that are used. This game is a fast-paced card game that may seem overwhelming at first, but after a few games, players will quickly grasp the concept and will develop strategies to help them win.
Solforge is another top-rated digital collectible card game that can be played online and there is also a mobile version of the game for Android and iOS users. This is a two-player game and players will start with a deck of cards and 120 health points. They will play their cards to defeat the opponent and players can use two cards with each turn. This game has been designed by the same team that created Magic: The Gathering, so players can expect endless action and great online thrills with Solforge.
Another popular type of card game, especially for those who are more competitive, is casino card games. You can play poker and blackjack in live poker rooms for maximum excitement and real money stakes. The casino site ignitionnodeposit.com has many bonus codes and no deposit deals that you can take advantage of and play free of charge.
Free Online Strategy Trading Card Titles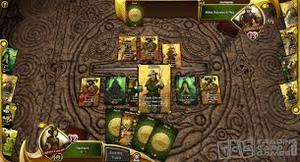 In addition to the popular Solforge, Magic and War of Omen games, players will also find other best strategy card games that are the best strategy and card games online. HEX is a preferred game for many players and it is an MMO trading card game. HEX: Shards of Fate is one of the more popular versions that is played online and this game is free to play online and will allow players to earn cards and various pieces of equipment as they play. Players will build a deck of 60 cards and will play them against the opponent.
Ederon is another free online trading card game that can be enjoyed by players all over the world. With this game, there are more than 1,300 cards that are used and many ways to develop strategies to beat the game. Players will choose from 8 styles of play and can gain free cards, sell or trade cards and even enter into various tournaments to play against others. Ederon has been one of the best strategy and card games online for more than 6 years and it is a thrilling trading game that will appeal to many.
HEX and Ederon are both free games, but many players will make in-game purchases to achieve special powers and skills that will help them defeat opponents. These games are easy to play and as players become more familiar with the cards being used, they can develop great strategies that will make them better players so they can compete in best strategy card games tournaments for the chance to win huge real money prize payouts.